About
Stephanie Kristal, MA, CHt, IYT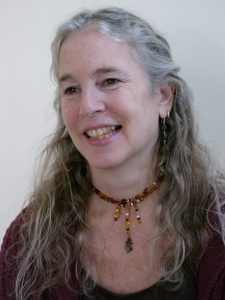 I have 30 plus years of professional experience in the field of mental health and 63 years of life experience!  My experience includes working at Walter Reed Army Psychiatric Hospital, the Braille Institute and Benedictine Adolescent Partial Hospitalization program.
I have been in private practice specializing in hypnotherapy and counseling for over ten years.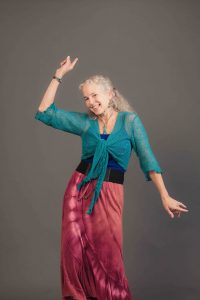 On a personal note, I'm a mother to two incredible daughters and am blessed to be the partner of a man who has and is willing to continually grow in love and consciousness with me.  On my time off, I love to hike, listen to music, read and knit.
Treatment Approaches
My commitment is to help you manifest the life you deserve and desire. I share tools that have been essential and vital on my own journey.
My approach, first and foremost, is to create safe, sacred space.  I will offer insight and most importantly, help you access your own inner wisdom and guidance system to heal and grow. I will also help you to develop your own "toolbox" of resources so that you feel empowered to work with whatever challenges arise in your life. We will determine together your "desired state".
---
Some of the modalities offered include:
Transpersonal and Medical Hypnotherapy
Mindfulness Cognitive Behavioral Therapy (CBT)
Dialectical Behavioral Therapy (DBT)
Mindfulness-Based Stress Reduction (MBSR)
Breathwork and Relaxation Techniques
Education & Credentials
M.A. George Washington University
Certifications in

Transpersonal and Medical Hypnotherapy
Integrative Yoga Therapy
Professional Training with Jon Kabat-Zinn in Mindfulness Based Stress Reduction
Testimonials
"Working with Stephanie has been the most important decision I've ever made in my life. She used talk therapy and hypnotism to help me dissolve the barriers from my past that kept me stuck and unable to move forward. As a therapist she is warm, intelligent, and incredibly intuitive. I went to her with a harsh past of sexual trauma and gender identity issues. Nothing was too deep or intense for her. She not only helped me release my traumas, but she put me in touch with my uniquenesses and showed me how to celebrate them. I've since deepened my relationship to my partner and to myself. This world, which once felt impossible to navigate through, is now clear as crystal and unfurling before me in new, exciting ways. I owe my current and future success, happiness, and ability to love wholly to Stephanie."

– Luis M.
"Stephanie is a highly intuitive healer who partners with clients on a journey to a better quality of life. She is compassionate and caring, objective and able to listen deeply. I highly recommend her as a therapist and hypnotherapist."

– Vincenza D.