Welcome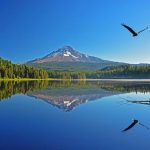 As human beings, we all have issues that we are working on. It takes great courage to reach out and seek help. You have taken the first steps towards healing, growth and change so that you may move in the direction of living your life more fully, deeply and joyously
"Healing is not forcing the sun to shine, but removing that which blocks the light"

–STEPHEN AND ONDREA LEVINE
Individual Counseling

offers a safe space to talk, share, gain insight and develop skills, tools and resources to work with the challenges in your life.

Couples Counseling

will teach you to communicate more lovingly and effectively so that you and your partner feel "truly heard" and can then work towards solutions; will help you increase connection and intimacy and grow a more loving, respectful, conscious relationship.

Hypnotherapy

is a process that helps create a space for you to heal trauma; release old patterns, beliefs, negative thought patterns that limit you and replace them with healthier ways of thinking, feeling and being; remove emotional and creative blocks; work with fears; increase confidence and self-love; release emotional eating and the habit of smoking.

Mindfulness

offers you ways of working with your thoughts and emotions,  teaches you how to respond rather than react, and how to live more fully and joyously in the present moment.
What I Offer You…
In my work with individuals, couples and families, I offer gentle safe space and supportive, compassionate guidance and insight.  I work with many different modalities according to your needs.
---
Please contact me to schedule a free initial consultation.

8457504438 | Send Email

                 I invite you yo take the first step                                      toward your well-being.